for the kids, anyway. At first, it was nice and quiet...good for someone with sinus induced headaches (early on...once the sinuses drain, I'm FINE!)

Scotty took the time to relax and watch Sesame Street on the downstairs TV, right behind me...I couldn't help but snap this picture.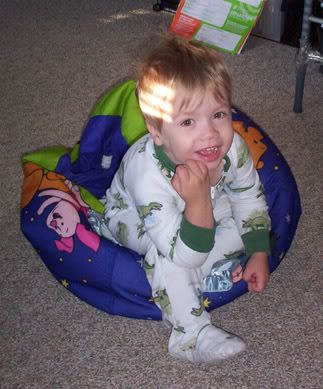 Then Hannah and Scotty switched places. He headed up to his room to play, and she came down to her room to play. she picked out some beads...and down came Scotty.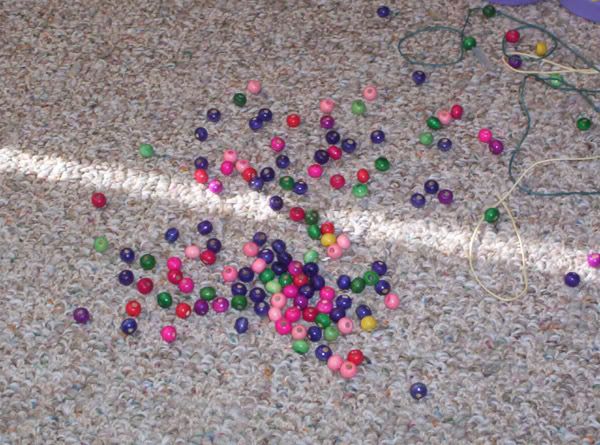 They actually played well together, not too many beads went flying, and Scotty actually strung a necklace together by himself!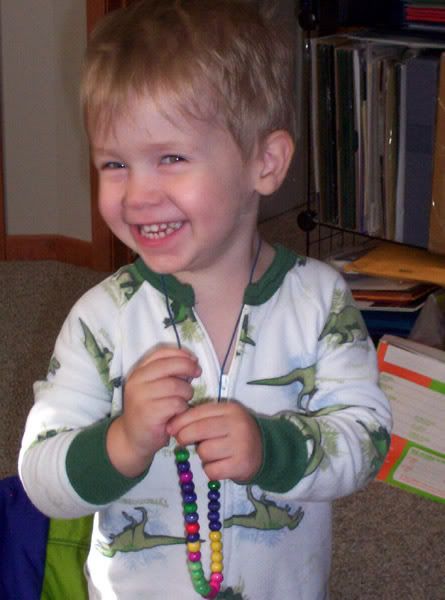 Hannah was more meticulous with hers, sorting by color.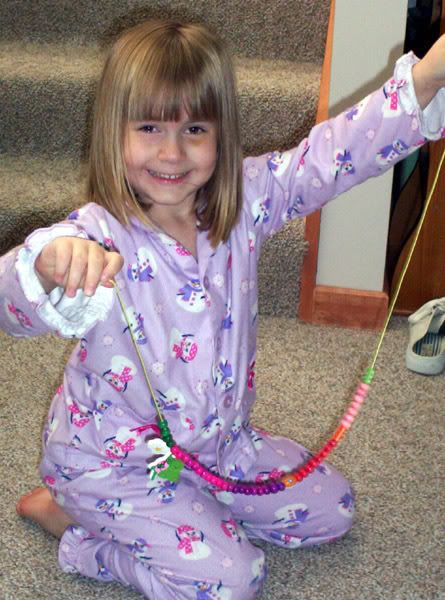 Now, I can't figure it out...she can string beads on tiny strings with tiny holes. She can color extremely well for a 5 (well, almost 6)year old, but she can't put on her own socks. They drive her nuts! If diabetic (seamless) socks weren't so darned expensive, I'd buy her a ton so that she wouldn't have to deal with it. This has been an ongoing saga for many years. Last spring (2005), before we moved to Germany, I spent well over an hour at my mom's house making her take off and put on her socks. It was traumatic for both of us, to say the least. But for awhile, everything seemed okay. Now, it's all bad again. I guess, in the greater scheme of things, this isn't the worst thing that could be happening, but it's one of life's little annoyances that keeps me on my toes.

I have so many things that need done, but lack motivation. Someone please send me lots of motivation and energy. I've had too much down time to get going again....