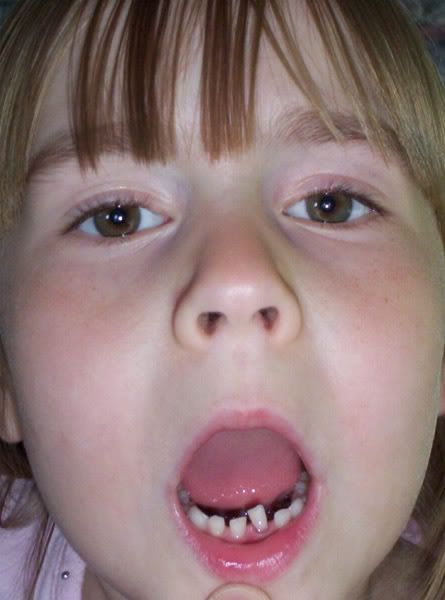 for an important news bulletin!

A tooth has been taken from our home. It was last seen in its comfy, warm, safe place in Hannah's mouth. While it appeared slightly off-kilter and not at all happy in this slot, it seemed that it would be there for a lifetime.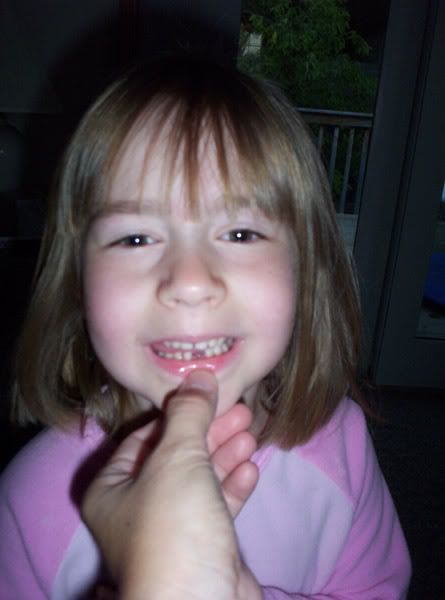 Well, apparently, the little tooth was not happy and decided to jump ship yesterday in the morning. (with a lot of assistance from the hands and fingers of its owner).




and out it came.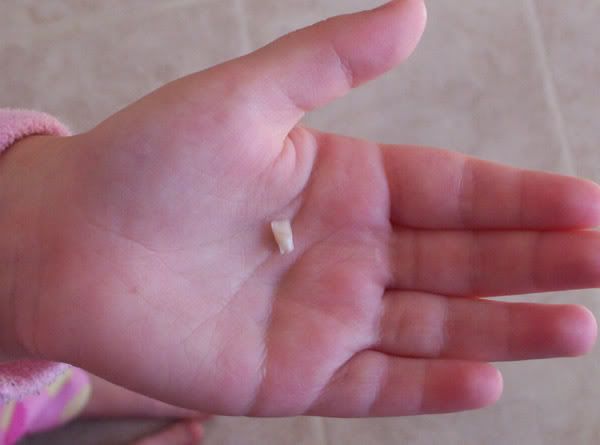 Well, after much contemplation about whether the tooth fairy actually exists (according to Hannah, there are no such things as fairies, except for Tinkerbell and friends, lol), we talked her into putting it into the special Tooth Fairy pillow (that memere got her - it's shaped like a tooth, with gold lamé and a pocket for the tooth). She was sure that she would wake up and catch the tooth fairy.

but this morning, it was reported that the tooth was no longer in the pocket of the pillow (which was UNDER 2 other pillows on the bed, mind you), and in its place rested a folded dollar bill (what IS the going rate for teeth, anyway?). After a massive search (by Hannah, NOT me) it was decided that the tooth fairy did INDEED take the tooth and leave the dollar as payment.

****I don't have the heart to tell her I have the tooth - my husband thinks it's gross that I plan to keep it. I'm putting it in a keepsake envelope and scrapping it!****